Is ESPN the Destruction of The Paul Finebaum Show?
Why Paul should move back to Birmingham, AL
When you think of Paul Finebaum what words come to your mind?  For me they are, controversy, great interviews and funny callers.  Finebaum's callers are known for shouting, crudeness, and delusional loyalty to their teams, as well as extreme knowledge of college football.  They are mostly cheering on Alabama and Auburn with the remaining SEC schools also well represented on the show.  Paul has described the show as a soap opera that people want to tune back in to hear what happens next each day.  He never made the mistake of thinking his show is about anything other than the callers.
Some callers to The Finebaum Show script out and read their comments and some actually make sense, many do not.  We are often treated to a unique style of BAMA fanaticism through the love poems written about the Alabama program and recited by Charles Allen Head, who is actually a talented poet.  Charles Allen Head adds a bit of class to a show, which as a fan of the show I'm sorry to admit, it frequently lacks.
Finebaum began his radio career in Birmingham Alabama, where he resided until recently.  Here's a timeline for a brief history of Finebaum's moves:

The Finebaum show went off the air for several months starting, January 21, 2013, when his contract with Cumulus and WJOX expired not to return to the radio until signing with ESPN, November 25, 2013, to appear on its SEC Network and host a daily radio show, requiring Paul move to Charlotte, NC.  (Are there any SEC schools there?)  So what does that mean for Paul Finebaum and the callers to the show?
The Finebaum callers are a wonderful mix of people from all walks of life with a passion for their particular school and particularly, their football team.  The show is an audio assembly of both college graduates and those who grew up loving one team or another, sometimes referred to as "sidewalk alumnae."  Some of the callers may not be very educated, worldly, well-traveled or sophisticated, but they can break down football plays, recruiting, and statistics with a mind for college football history that compares to Forest Gump's unexpected proclivity for assembling a military riffle.  By the way, we can make fun of ourselves, because I live in Birmingham and love my fellow Alabamians, but we really dislike being insulted from outside our borders from writers such as Michele Bachmann, WSJ, or Reeves Wiedeman, The New Yorker.  We are also not interested in being insulted from those who move away and insult us from a couple states away, much in the way Jane Fonda's anti-US protests contained the added sting of taking place on foreign soil.
So what difference does it make where (physically) The Finebaum Show resides?
Birmingham is the heart of the SEC.  Birmingham is home to the SEC office and Mike and Liz Slive.  What market had the highest rating for viewership on, Thursday, November 7, 8P when the #9 Oregon Ducks traveled to #11 Stanford to log their second loss on the season?  That would be Birmingham, AL where 82% of the TV's were tuned into that game.  In fact, at the close of the 2013 college football season, ESPN reported that the Birmingham, Alabama market ended up being the highest rated market ever for viewership and the highest rated for the 13th consecutive year.   The top six states for 2013 viewership all came from the SEC.   When Paul Finebaum broadcasted from Birmingham, he was located in the heart of the SEC and was on top of the college sports radio world.
Is it starting to become clear to you why ESPN wanted to control the Paul Finebaum Radio Network?  It's all about controlling the market.  Paul has too much influence over too many sports fans for ESPN's liking.
The less worldly callers know they that they don't have as much formal education as a lot of other folks or a perfect command of the English language and they know they haven't been to as many places as other listeners, but because they are SEC football aficionados, they have plenty of confidence to call a local radio show and be heard by their peers.  My theory is that many of them do not feel as comfortable calling over to Charlotte to the offices of ESPN.  Will these pillars of Finebaum's career keep calling?  If they stop calling, the show will fail.  If you don't believe me just listen to the show to hear the calls from South Dakota and Maryland – snore fest.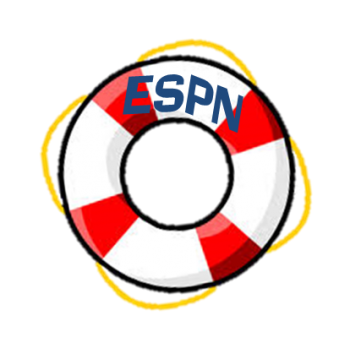 Plans are that when the SEC Network debuts August 2014, The Finebaum Show (radio) will air on TV in a simulcast.  I watched the first one and it was a sinking ship.  Paul sitting there in a jail-cell looking empty room, no backdrop, no props by himself and no callers was sad to watch.  They said the system was down and callers could not get through.  It's hard to understand how a huge network like ESPN, would not have better technical support.  The show was painful like watching an animal die after being hit by a car.  No one from the huge staff at ESPN came to Paul's rescue.  No one came in to his ESPN jail cell for him to talk with or interview.  There was no ESPN life ring for Paul that day.  They let him drown.
The callers are already sounding restless.
Recently Paul kicked off his show by poking fun at AJ McCarron for a tweet AJ sent out about the Grammy awards.

Finebaum mocked him and asked if he studied history at Alabama.  The first caller accused Finebaum of tearing Alabama down since he became a part of ESPN.  The caller implied that ESPN was dictating show content particularly anti-Alabama commentary.  Finebaum defended himself asking why he thought that ESPN would do that.  The caller said "That's what I'm trying to figure out.  They don't want Alabama up any more." Finebaum said, "What does that have to do with Alabama now, since AJ McCarron is no longer at Alabama?"  The caller replied, "Oh come on!"  Finebaum ended the call by calling him, "Jeff from Tuscaloosa, Alabamer," mocking the name of our state from which he (Finebaum) just moved to join the ESPN staff.  The call was immediately followed by several callers who spent the next two hours accusing Finebaum of turning his back on the state and the callers who made him who he is.
If ESPN gives a damn about The Paul Finebaum Show and I'm not sure they do, they may want to consider the importance of callers for the success of Finebaum's show.  Not just any callers, but callers from the Heart of the SEC.  Does Finebaum think the callers will keep tuning in no matter what?
If they fail with the show and kill it, at least it will not be a successful sports entity out of their control expressing opinions throughout the Southeastern Conference and allowing callers to do the same.
So ask yourself, did I enjoy the show more before or after the ESPN contract?  Tell us your thoughts in the comments below.  Follow us on Twitter and Pinterest.

More about Paul
Since airing on ESPN Radio, Finebaum appeared on a mixture of other ESPN shows and media outlets, like SportsCenter, College Football Live, College Game Day and appeared in ESPN The Magazine.
The Paul Finebaum Show on Sirius XM, channel 85 is on 2 – 6P ET, Monday – Friday.