SEC Scores Week 2
What Flavor is Your Cupcake?
Games in college football where one opponent is expected to outsize, outman, outpower, outscore and totally dominate the other are referred to as "cupcakes."  Cupcakes are beautiful tasty treats often wrapped in colorful paper or foil and come in many flavors.  We pick them out of the bakery window, where they are carefully placed in a beautiful designer box or protective plastic clamshell hoping that we get it to the house in perfect condition for our consumption.  But sometimes, these special treats get tossed in the bag at the checkout and thrown in the trunk of the car where things flip upside down and don't always turn out as originally planned.
Love / Hate Relationship
For fans, coaches and administrators, there's a love hate relationship with the cupcake game.
While missing the excitement of a game with a more formidable opponent, fans do enjoy attending these less-nail-biting matches.  They are able to meet up with friends and relax around their respective campuses and for once or twice in the season they are able to take the whole fam, because purchasing tickets to cupcake games doesn't require getting a second mortgage on the house.  You don't have to decide which kid gets to go, or if you should attend with your client or spouse.
For coaches, it's a time to let more players play, like Alabama Coach Nick Saban said in the end-of-the-first-half interview that he planned to let as many guys play as possible in the second half.  Of course, that was cut short by a lightning cancellation of the fourth quarter.  Coaches across the SEC had their specific objectives for their respective cupcake games.  Alabama continued their quarterback contest, while Auburn worked on Nick Marshall's passing game.  Teams throughout the SEC used this weekend at the bakery for testing different looks, plays, and moving players into new positions on the defense that goes unnoticed to most fans.
Cupcake games have come under fire since the onset of the college football selection committee and the 4-team playoff, because the only criteria for making it into the top four of the football elite that the secretive 13-member gang has revealed is strength of schedule.  Cupcakes are bad for strength of schedule; unless you play them exactly right and sometimes you don't know what flavor you purchased.  Yeah, that's right, purchased, because playing a cupcake costs upward toward one million dollars.  No joke.  Florida paid it last week to Idaho even though that game was cancelled due to lightning.
What flavor did you get?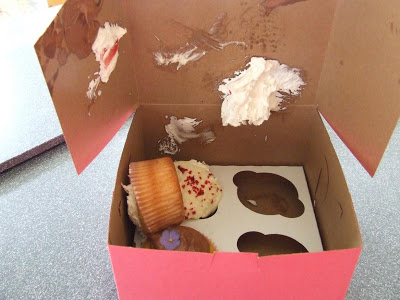 All fourteen teams in the SEC played cupcake opponents September 6, but they came in an assortment of flavors.
The Arsenic Cupcake
The "Arsenic Cupcake" is a cupcake made with poison.  An Arsenic Cupcake beats you and kills your season.  An example of an Arsenic Cupcake team was Appalachian State who beat Michigan in their season opener a few years back.  Fortunately looking across the SEC scores week 2 no Arsenic Cupcakes were consumed.
Wedding Cake Cupcake
The Wedding Cake Cupcake is the perfect matchup in every way.  It's fluffy, sweet, and arrives home in pristine condition, accomplishing everything it's meant to accomplish.   Auburn, Texas A&M and Ole Miss all enjoyed their Wedding Cake Cupcake games.  With Auburn defeating San Jose State, 59 – 13, A&M pounded Lamar 73 – 3, and Ole Miss had no issues with Vanderbilt, 41 – 3 (the only SEC matchup of the day.)  Alabama was on their way to consuming the Wedding Cake Cupcake too, but they had sprinkles added late in the third quarter which brought lightning and a cancelled fourth quarter.  Final score, 41 – 0, but not all missions were accomplished.
The Jalapeño Cupcake
Four SEC teams played the "Jalapeño Cupcakes "  That's the spicy cupcake that causes more heartburn than expected.  Tennessee, South Carolina and MS State had more than they bargained for and nearly choked on the hot seeds being outscored in the 4th quarter.
Tennessee 34 – Arkansas State 19
USC 33 – East Carolina 23
MSU 47 – UAB 34
If you're getting outscored in the 4th quarter of your cupcake game, beware, you may be the cupcake in somebody else's game.
The Razor Blade Cupcake
The Razor Blade Cupcake is the worst kind.  This is when you lose a starter due to an injury playing in a game you really didn't need their participation to win.  Vols wide receiver, Von Pearson, a JUCO (Junior College) transfer in his first rocky top season, had 4 catches and 71 yards Saturday before leaving the game on crutches following an ankle injury.  Alabama's Christian Jones also spent the second half in the locker room following an ankle injury.
"Unleash Hell Revenge Cupcake."
Three teams in the SEC not only played the "Unleash Hell Revenge Cupcake" game, but they also entered the cupcake eating contest competing to see who could score the most against their less-skilled cupcake opponents.  These are the cupcake games that the dominator scores and scores and scores, because of a disappointing showing the week prior.  Fans at Unleash Hell Revenge Cupcake games cheer, "WE WANT (clap, clap,) MORE POINTS," and those teams spend more time in the end zone than you did collecting and preparing snacks, picking out your favorite game-day apparel and packing the SUV for a day-long tailgate.
Coming in third in the revenge cupcake eating contest is LSU.  Following a narrow victory against a ranked opponent, Wisconsin, LSU ran up the score, 56 – 0, against Sam Houston State.  In second place, Florida, which was not only angry for missing their season opener cancelled due to lighting, but had to pay for that cupcake they didn't get to eat, refund ticket sales and didn't get to avenge their horrible 2013 season.  In fact, this cupcake is named after the Florida "pump up" video, "Unleash Hell," which you can view on the Florida Gators fan page on RollTideWarEagle.com.  But even with a basketballesk score, 65 – 0, against Eastern Michigan, they only came in a close second to Arkansas, who beat Nicholls State 73 – 7, after their crushing 45 – 21 season opener loss to Auburn in Jordan Hare last week.
The Cupcake Party
The "Cupcake Party is also known as the "Snicker-doodle Cupcake," because both teams are cupcakes, but one or more doesn't know it.  Kentucky won their first two games.  The Stoops-lead Wildcats beat UT Martin, 59 – 14 and Ohio, 20 – 3, but when they face the Gators this Sat in Gainsville, they may realize that they spent the last two weeks at a cupcake party.  Vanderbilt went to a cupcake party last week, losing to Temple, 37 – 7, this week Vanderbilt got beat by Ole Miss, 41 – 3.
The Smelly Cupcake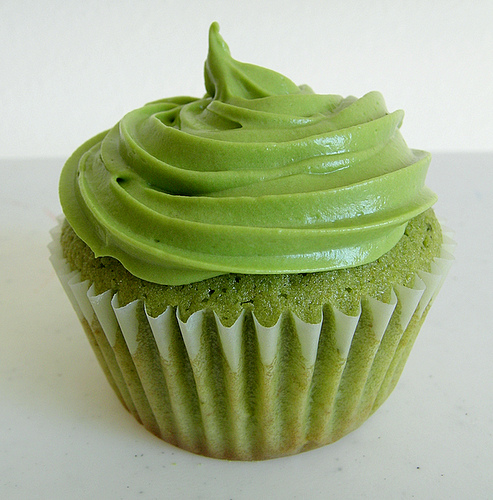 The "Smelly Cupcake" is the cupcake that sat out at your tailgate in the heat too long before consumption.  It gives you food poisoning with delayed symptoms that go undetected until it's too late.  This spoiled cupcake doesn't make you sick until the end of the season when you find out how much playing an unmatched opponent hurt your standings with the College Football Playoff Selection Committee.  Your team is 5th and misses the playoff.  There's nothing you can do about it except go running to the nearest bathroom.

If you enjoy our SEC Scores Week 2 article, tell a friend, follow us on Twitter and Pinterest and leave your comment.  Your feedback is awesome!
Take a minute to share this story with your friends via e-mail and to your Facebook Friends and Twitter Followers.  Thanks Y'all!
Summary of SEC Scores Week 2